Details: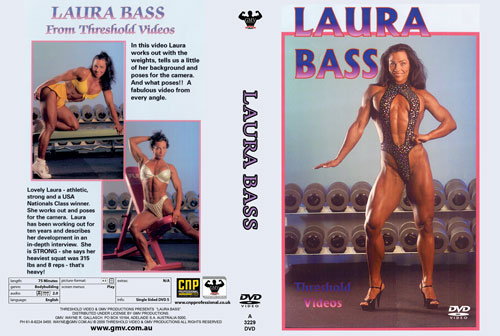 Laura Bass - Workout, Pumping & Posing

In this DVD Laura Bass works out with the weights, tells us a little of her background and poses for the camera. And what poses!! A fabulous DVD from every angle.

Lovely Laura - is athletic, strong and a USA Nationals Class winner. Laura has been working out for 10 years and describes her development in an in-depth interview. She is STRONG - she says her heaviest squat was 315 lbs for 8 reps - that's heavy!

Running Time: 75 mins

* Available in NTSC DVD Only (Region Free)
* THIS DVD WILL PLAY ON ANY DUAL SYSTEM NTSC / PAL DVD PLAYER AND TV. Or any PC DVD.