Details: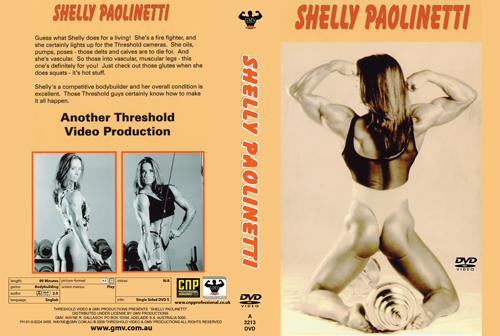 Shelly Paolinetti from Threshold Videos

Guess what Shelly does for a living? She's a fire fighter, and she certainly lights up the studio for the Threshold cameras. She oils, pumps, poses - those delts and calves are to die for. And she's vascular. For all of you who are into vascular, muscular legs - this one's definitely for you. Just check out those glutes when she does squats - it's hot stuff. Shelly's a competitive bodybuilder and her overall condition is excellent. The Threshold guys certainly know how to make it all happen.

Running Time: 90 mins

* Available in NTSC DVD Only (Region Free)
* THIS DVD WILL PLAY ON ANY DUAL SYSTEM NTSC / PAL DVD PLAYER AND TV. Or any PC DVD.