Details: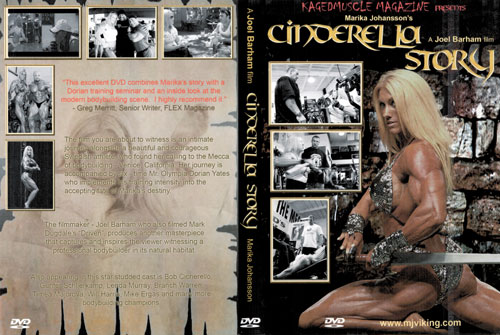 Marika Johansson's Cinderella Story

"This excellent DVD combines Marika's story with a Dorian [Yates] training seminar and an inside look at the modern bodybuilding scene. I highly recommend it."

Greg Merrit, Senior Writer, FLEX Magazine

The DVD you are about to witness is an intimate journey alongside a beautiful and courageous Swedish athlete who found her calling to the Mecca of bodybuilding - Venice, California. Her journey is accompanied by six-time Mr. Olympia Dorian Yates who implements his training intensity into the accepting fate of Marika's destiny.
The filmmaker - Joel Barham who also filmed Mark Dugdale's "Driven" and "Week in the Dungeon", produces another masterpiece that captures and inspires the viewer witnessing a professional bodybuilder in its natural habitat.
Also appearing in this star-studded cast is Bob Cicherillo, Gunter Schlierkamp, Lenda Murray, Branch Warren, Timea Majorova, Will Harris, Mike Ergas and many more bodybuilding champions.

MARIKA'S CONTEST HISTORY:

2006 Atlantic City Pro - DNP
2006 Europa Super Show - Place: 14
2005 Europa Super Show - Place: 4
2003 Excalibur Bodybuilding Championships - Place: 3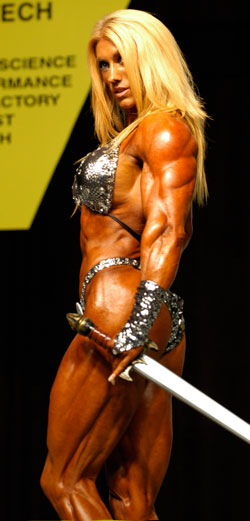 Running Time: 90 mins

* Available in NTSC DVD Only (Region Free)
* THIS DVD WILL PLAY ON ANY DUAL SYSTEM NTSC / PAL DVD PLAYER AND TV. Or any PC DVD.