Details: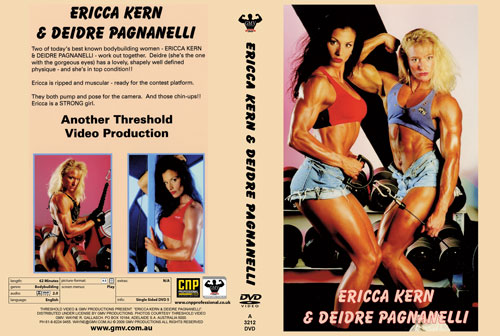 Ericca Kern & Deidre Pagnanelli Pumping & Posing

Two of today's best known bodybuilding women - ERICCA KERN & DEIDRE PAGNANELLI - work out together. Deidre (she's the one with the gorgeous eyes) has a lovely, shapely, well-defined physique - and she's in top condition. Ericca is ripped and muscular - ready for the contest platform. They both pump and pose for the camera. And those chin-ups! Ericca is a STRONG girl.

Running Time: 65 mins

* Available in NTSC DVD Only (Region Free)
* THIS DVD WILL PLAY ON ANY DUAL SYSTEM NTSC / PAL DVD PLAYER AND TV. Or any PC DVD.