Details: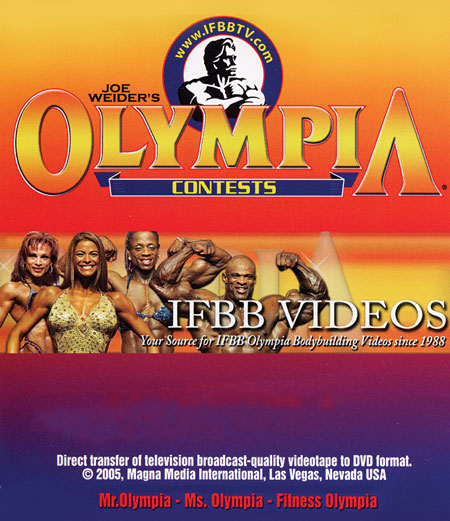 1996 Ms. Olympia (Historic DVD)

"The Chicago Shocker" -- 6-time Ms. Olympia Lenda Murray wins Round 1 and then is surprised in defeat by Kim Chizevsky (last year's silver medalist). From Chicago, Illinois. Kim Chizevsky (1), Lenda Murray (2), Natalia Murnikoviene (3), Laura Creavalle (4), Vickie Gates (5), Nancy Lewis (6), Eva Sukupova (7), Andrulla Blanchette (8), Melissa Coates (9), Sue Myers (10), Joanne Lee (11), Beatrix Gluck (12).

This is an authorized and licensed copy made directly from the broadcast-quality master tape. It does not come with the original video cover information.

Running Time: 90 mins

* Available in NTSC DVD Only (Region Free)
* THIS DVD WILL PLAY ON ANY DUAL SYSTEM NTSC / PAL DVD PLAYER AND TV. Or any PC DVD.