Details: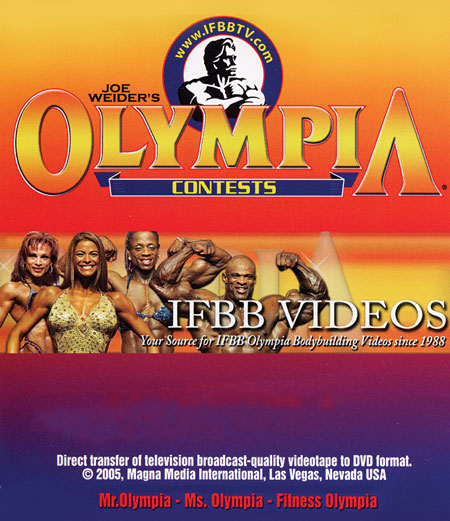 1987 Ms. Olympia (Historic DVD)

Cory Everson, Ellen Van Maris, Bev Francis, Anja Langer, Mary Roberts, Marjo Selin, Janice Ragain, Diana Dennis, Juliette Bergmann, Renate Holland, Sue Ann McKean, Carla Dunlap, Dominique Darde, Cathy Palyo, Maria Serio.

This is an authorized and licensed copy made directly from the broadcast-quality master tape. It does not come with the original video cover information.

Running Time: 60 mins

* Available in NTSC DVD Only (Region Free)
* THIS DVD WILL PLAY ON ANY DUAL SYSTEM NTSC / PAL DVD PLAYER AND TV. Or any PC DVD.