Details: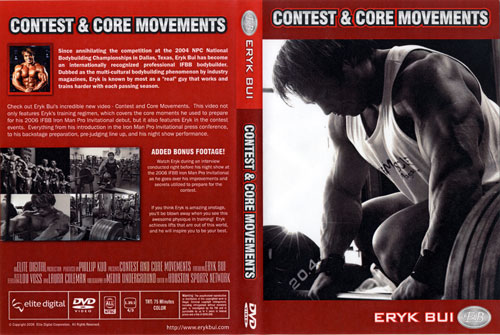 Eryk Bui - Contest and Core Movements
Eryk Bui presents his latest DVD : Contest and Core Movements
This exciting new DVD is packed with:

Contest Pump Room Footage
Detailed Training techniques
Safety Training Techniques
Eryk's debut at the Ironman Press conference weigh in
Contest Night Show
Personal Interview
footage on Nutrition

Plus Much, Much, More...
"If you think Eryk is amazing on stage, you'll be blown away when you see this awesome physique in training! Eryk achieves lifts that are out of this world, and he will inspire you to be your best."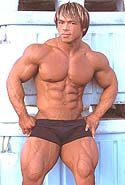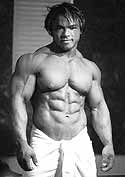 Running Time: 75 mins

* Available in NTSC DVD Only (Region Free)
* THIS DVD WILL PLAY ON ANY DUAL SYSTEM NTSC / PAL DVD PLAYER AND TV. Or any PC DVD.