Details:


Muscletime Titans Vol. 9 - Gary Strydom - Ageless

AGELESS GARY STRYDOM IS BACK!

All of you who have seen Muscletime No. 4 - The Pro World II DVD know how IFBB and WBF superstar Gary Strydom looked back in the 90s. He is just as good today as he was back then, some might say even better today.

Gary's showdowns at the Olympia were few and far between as he had signed a contract with the WBF (for all you youngsters the WBF was a Bodybuilding federation founded by Vince McMahon from the WWF) and therefore could not compete in the Olympia as from 1991. The footage on the Pro World II DVD is from FIBO 1991! Gary - months out from the first WBF show - was so ripped and contest ready that it is very hard to describe. When we heard that Gary was on the comeback trail (via Flexonline) and was getting ready to compete at the Denver Pro we definetely had our doubts that he would be anywhere near the 1991 condition. (By the way Gary won both WBF shows in 1991 and 1992.)

When we saw him pose in his room in Denver we were absolutely shocked! The man was super ripped all over. He did not have the fullness of FIBO 1991 but he was not that far off it. We knew right away that his comeback would be a great success. (Gary placed 7th in Denver Pro and could have been a bit higher in our opinion.) Fortunately we made a deal in Colorado to get together and do a DVD in L.A. The photos from this report (see below) were taken one week after the Shawn Ray Denver Pro and as you can see, 47 years young Gary Strydom had not lost any of his contest condition! We had a great Saturday afternoon on Venice beach! First Gary trained at world famous Musclebeach and then took about an hour in the ocean for posing, then he posed with fans and tourists! No need to say that we got mindblowing footage that day!

After taping Gary for almost a week in Venice we must tell you that he is getting closer to the unreal muscle look he had in 1991. It felt like i was seeing his muscles grow an inch each day! (Gary is originaly from South Africa, and has been working out in Golds Gym in Venice since 1986.)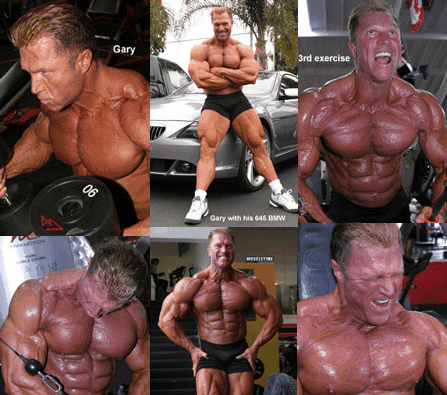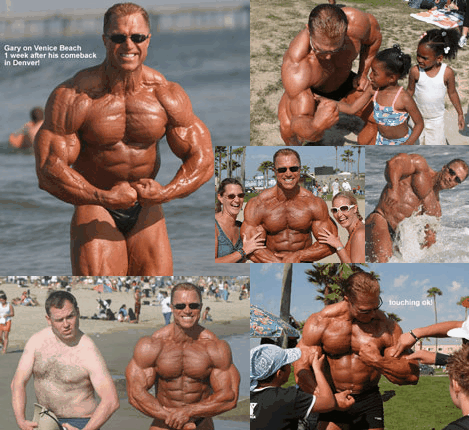 Running Time: 125 mins

* Available in NTSC DVD Only (Region Free)
* THIS DVD WILL PLAY ON ANY DUAL SYSTEM NTSC / PAL DVD PLAYER AND TV. Or any PC DVD.