Details: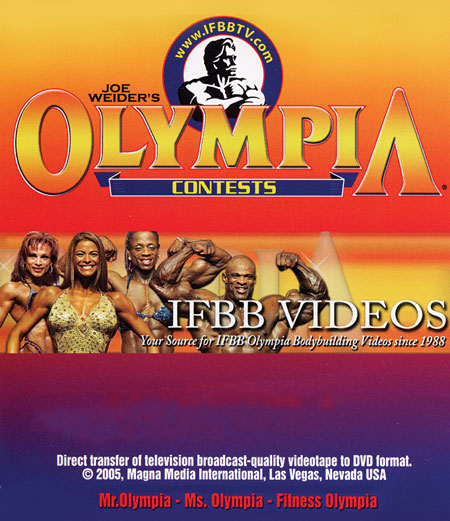 1995 Mr.Olympia (Historic DVD)

"The Battle for Silver" -- undisputed champion Dorian Yates receives a perfect score, while a fierce battle for second place makes this one of the most closely-scored contests ever. From Atlanta, Georgia.

Dorian Yates (1), Kevin Levrone (2), Nasser El Sonbaty (3), Shawn Ray (4), Vince Taylor (5), Chris Cormier (6), Mike Francois (7), Flex Wheeler (8), Aaron Baker (9), Charles Clairmonte and Ron Coleman (10-tie), Paul DeMayo (12), Sonny Schmidt (13), Ian Harrison (14), Darrem Charles and Pavol Jablonicky (15-tie). Also competing: Porter Cottrell and Achim Albrecht.

This is an authorized and licensed copy made directly from the broadcast-quality master tape. It does not come with the original video cover information.

Running Time: 95 mins

* Available in NTSC DVD Only (Region Free)
* THIS DVD WILL PLAY ON ANY DUAL SYSTEM NTSC / PAL DVD PLAYER AND TV. Or any PC DVD.