Details: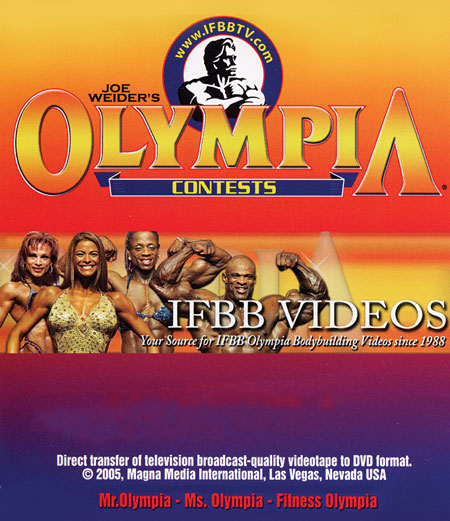 1993 Mr. Olympia (Historic DVD)

"Lou 2: the Comeback Continues" -- Dorian Yates faces a determined group of challengers, including a re-inspired Lou Ferrigno. From Atlanta, Georgia.

Dorian Yates (1), Flex Wheeler (2), Shawn Ray (3), Lee Labrada (4), Kevin Levrone (5), Paul Dillett (6), Charles Clairmonte (7), Sonny Schmidt (8), Andreas Munzer (9), Lou Ferrigno (10), Milos Sarcev (11), J. J. Marsh (12), Flavio Baccianini (13), Ron Love (14), Ray McNeil (15).

This is an authorized and licensed copy made directly from the broadcast-quality master tape. It does not come with the original video cover information.

Running Time: 95 mins

* Available in NTSC DVD Only (Region Free)
* THIS DVD WILL PLAY ON ANY DUAL SYSTEM NTSC / PAL DVD PLAYER AND TV. Or any PC DVD.