Details: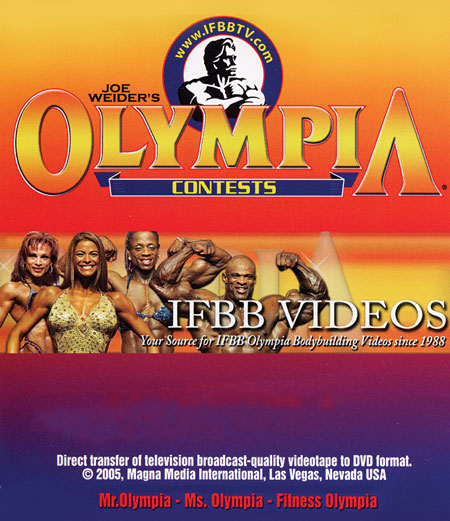 1992 Mr. Olympia (Historic DVD)

"Lou Ferrigno Returns" -- A new Mr. Olympia will be crowned this year, and heroic Lou Ferrigno returns to the Mr. Olympia stage to try his luck. From Helsinki, Finland.

Dorian Yates (1), Kevin Levrone (2), Lee Labrada (3), Shawn Ray (4), Momo Benaziza (5), Vince Taylor (6), Sonny Schmidt (7), Porter Cottrell (8), Ron Love (9), Thierry Pastel (10), Steve Brisbois (11), Lou Ferrigno (12), Alq Gurley (13), Henderson Thorne (14), Francis Benfatto (15), also: Samir Bannout, Ron Colement, Miroslaw Daszkiewicz Jose Guzman, Juhani Herranen, Patrick Nicholls, Milos Sarcev.

This is an authorized and licensed copy made directly from the broadcast-quality master tape. It does not come with the original video cover information.

Running Time: 95 mins

* Available in NTSC DVD Only (Region Free)
* THIS DVD WILL PLAY ON ANY DUAL SYSTEM NTSC / PAL DVD PLAYER AND TV. Or any PC DVD.