Details: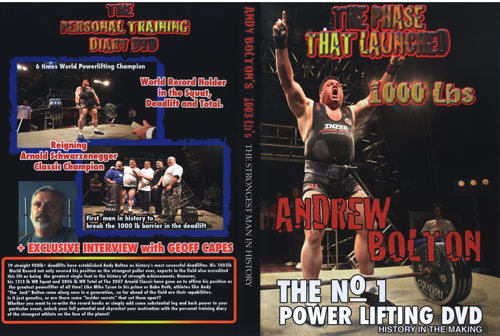 Andy Bolton - The Phase That Launched 1000 Lbs


The Training DVD of Andy Bolton the Strongest Man on the Planet Who Set the 1003lb World Record Deadlift.

This personal training diary DVD is all about this: 19 straight 900+ lb deadlifts have established Andy Bolton as history's most successful deadlifter. His 1003lb World Record not only secured his position as the strongest puller ever, experts in the field also accredited this lift as being the greatest single feat in the history of strength achievements.
However, his 1213lb World Record Squat and 2806lb World Record Total at the 2007 Arnold Classic have gone on to affirm his position as the greatest powerlifter of all time!
Whether you want to re-write the record books or simply add some substantial leg and back power to your particular event, unlock your full potential and skyrocket your motivation with the personal training diary of the strongest athlete on the face of the planet!
Andy Bolton and GMV are both sponsored by Kerry Kayes of CNP Professional.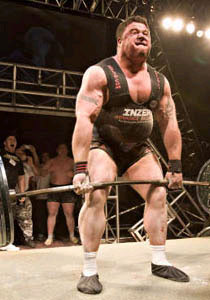 Running time: 63 mins

* Available in NTSC DVD Only (Region Free)
* THIS DVD WILL PLAY ON ANY DUAL SYSTEM NTSC / PAL DVD PLAYER AND TV.