Details: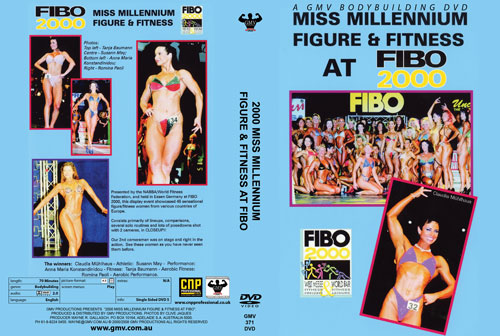 2000 NABBA / WFF Miss Millennium Figure/Fitness at FIBO 2000
Presented by the NABBA/World Fitness Federation and held in Essen, Germany, at FIBO 2000, this display event showcased 45 sensational figure/fitness women from various countries of Europe.

The video includes all the lineups, compulsory poses and comparisons, many posedowns plus awards. With so many competitors all the posing was done in groups, and massive posedowns. The only individual routines done were those by the 3 aerobic girls.

Our second cameraman was on stage and right in the action. See these women as you have never seen them before - IN CLOSEUP!!
Some of the major stars such as CLAUDIA MUHLHAUS are pictured below.

Tania Baumann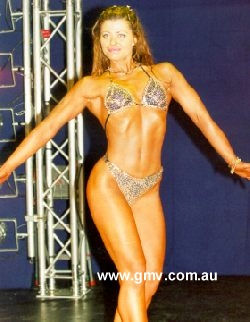 Anna Maria Konstandinidou
Total Running time: 70 mins
* Available in NTSC DVD Only (Region Free

)
* THIS DVD WILL PLAY ON ANY DUAL SYSTEM NTSC / PAL DVD PLAYER AND TV.