Details: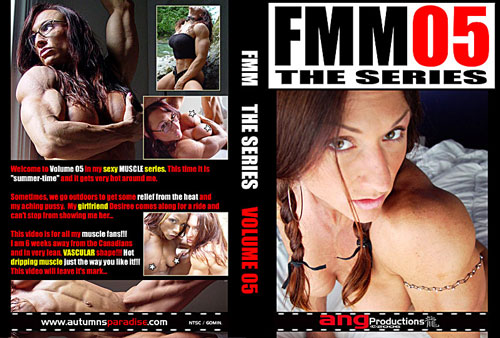 FMM 05 - The Series Vol 5
CAUTION: You must over 18 to purchase this DVD as it contains content of an adult nature.

Welcome fans to another DVD in my sexy series. This time it is "summer-time" and it gets very hot around me sometimes...so we go outdoors to get some relief from the heat and my aching body parts. My girlfriend Desiree comes along for a ride and can't stop from showing me her...it is yummy!!! This video is for all my muscle fans!!! I am 6 weeks away from the Canadians and in very lean, VASCULAR shape!!! Hot dripping muscle just the way you like it!!! This video will leave it's mark.

This DVD is HOT! HOT! HOT!

DVD PACKING
All our DVDs are sent in the plain white padded bags marked as GIFT. Hand addressed and with no GAMM logos or stickers on them. We always keep our packaging as low profile as possible to help ensure your privacy.

Running Time: 65 mins

* Available in NTSC DVD Only (Region Free)
* THIS DVD WILL PLAY ON ANY DUAL SYSTEM NTSC / PAL DVD PLAYER AND TV. Or any PC DVD.