Details: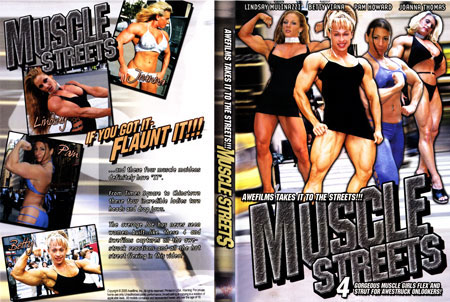 Muscle Streets 4

Featuring Lindsay Mulinazzi, Betty Viana, Pam Howard & Joanna Thomas

If you got it-FLAUNT IT!!...and these four muscle maidens definitely have "IT". From Times Square to China Town these four incredible ladies turn heads and drop jaws. The average Joe has never seen women built like these 4 and we capture the awe-struck reactions and all the HOT street flexing in this video!



Running Time: 65 mins

* Available in NTSC DVD Only (Region Free)
* THIS DVD WILL PLAY ON ANY DUAL SYSTEM NTSC / PAL DVD PLAYER AND TV. Or any PC DVD.