Details: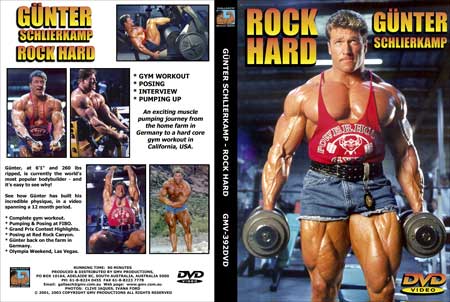 Gunter Schlierkamp - Rock Hard - The DVD
GUNTER'S FULL HARDCORE WORKOUT PLUS POSING!
* GYM WORKOUT
* POSING
* INTERVIEW
* PUMPING UP
An exciting muscle pumping journey from the home farm in Germany to a full hard core gym workout in California, USA. Gunter, at 6'1" and 260 lbs ripped, is currently the world's most popular bodybuilder - and it's easy to see why! See how Gunter has built his incredible physique, in a DVD spanning a 12 month period.
* Complete gym workout.
* Pumping & Posing at FIBO.
* Posing at Red Rock Canyon.
* Günter back on the farm in Germany.
* Olympia Weekend, Las Vegas.
* Grand Prix contest highlights.
**Includes photo gallery.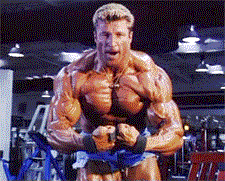 All photos on the cover were taken during the actual video shoot.



Running Time: 95 mins

* Available in NTSC DVD Only (Region Free)
* THIS DVD WILL PLAY ON ANY DUAL SYSTEM NTSC / PAL DVD PLAYER AND TV. Or any PC DVD.