Details:


Irene Nickole - Ms Sensuous Muscle


Three times Ms. Australia physique champion, Irene Nickole takes you through a week in her life. From her workout to posing in various locations, this is heavy duty feminine muscle!! Irene was an unbeatable physique star in Australia in the mid to late 80s.
Irene is also an aerobics champion, making her well qualified to talk about all forms of cardio training as well as nutrition. Irene also details her own training and bodybuilding career. We show her competing at the NABBA Universe and two World championships, plus studio and outdoor posing in mini skirt etc.
Irene oozes sex appeal. She has class, charisma and style not seen in many female bodybuilders these days. With her exotic good looks, great arms and muscular rock hard legs, we include many great closeup shots of her best bodyparts. The gym workout was taped with two cameras to capture every angle. Interview and posing taped both in London and Adelaide, Australia.
"For lovers of our Amazon productions "Maxine Legroom" series of videos, this DVD is for you!!"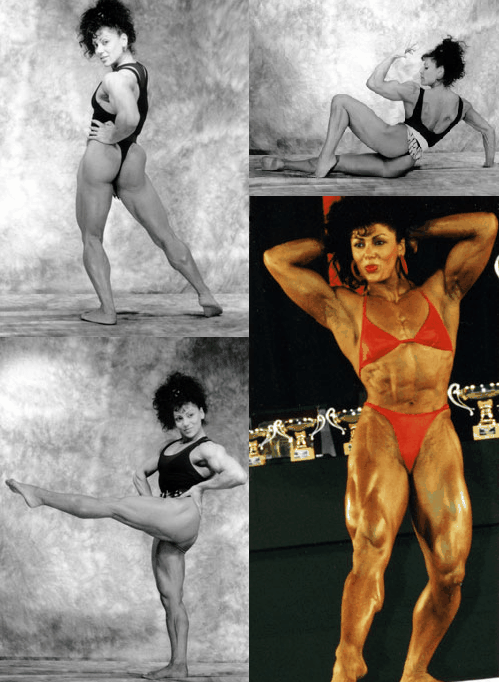 Running time: 60 mins

* Available in NTSC DVD Only (Region Free)
* THIS DVD WILL PLAY ON ANY DUAL SYSTEM NTSC / PAL DVD PLAYER AND TV. Or any PC DVD.