Details: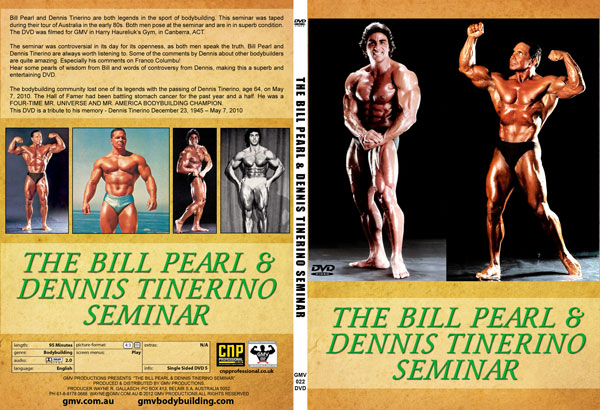 Bill Pearl Seminar with Dennis Tinerino

Bill Pearl and Dennis Tinerino are both legends in the sport of bodybuilding. This seminar was taped during their tour of Australia in the early 80s. Both men pose in superb condition.

The seminar was controversial in its day as both men speak the truth - and Bill Pearl is always worth listening to. Some of the comments by Dennis about other bodybuilders are quite amazing. Pearls of wisdom from Bill and words of controversy from Dennis make this a superb and entertaining DVD.

Running Time: 95 mins

* Available in NTSC DVD Only (Region Free)
* THIS DVD WILL PLAY ON ANY DUAL SYSTEM NTSC / PAL DVD PLAYER AND TV. Or any PC DVD.