Details: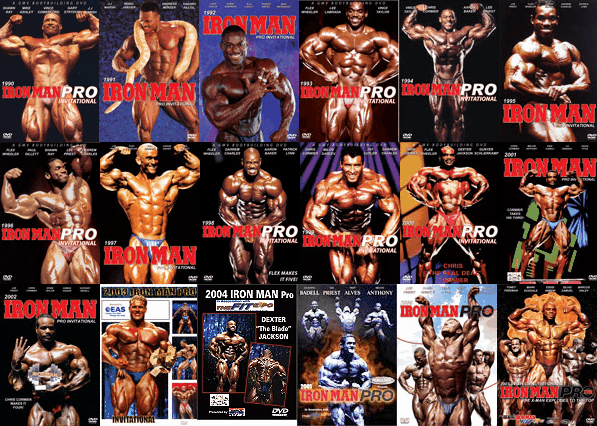 IRON MAN PRO - MEGA DEAL!

"20 wonderful years of the IFBB Iron Man Pro on DVD."

This bodybuilding contest is always the first show of the new year and has seen many great champions including CUTLER, PRIEST, WHEELER, BADELL, HEATH, FREEMAN, SAMUEL just to name a few.

We have purchased 10 complete sets ONLY, ready to ship. That's 20 DVDs, 20 years of Pro Bodybuilding Action! Over 1800 minutes of muscle bulging ACTION!


Order today and receive FREE SHIPPING - WORLDWIDE!

PCB IRON MAN PRO - MEGA DEAL!
Special Price is just $549.95 with FREE SHIPPING - WORLDWIDE!

*** To buy each of the 20 DVDs separately plus shipping is 20 X $45.90 = $918.00


That is a HUGE $368.05 SAVING!!!

Running time: 1800+ mins

* Available in NTSC DVD Only (Region Free)
* THIS DVD WILL PLAY ON ANY DUAL SYSTEM NTSC / PAL DVD PLAYER AND TV. Or any PC DVD.