Details: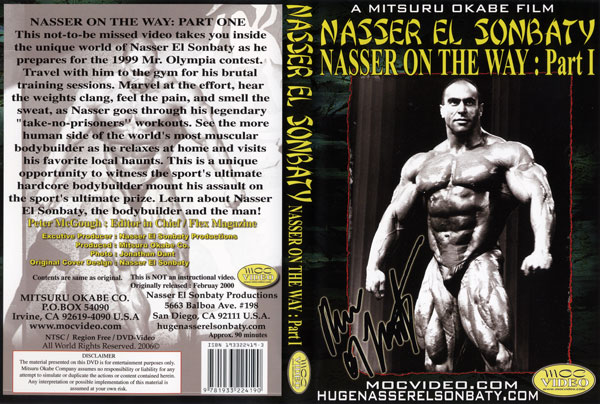 Nasser El Sonbaty: Nasser on the Way - Part 1
This not-to-be-missed DVD takes you inside the unique world of Nasser El Sonbaty as he prepares for the 1999 Mr. Olympia contest.
Travel with him to the gym for his brutal training sessions. Marvel at the effort, hear the weights clang, feel the pain, and smell the sweat as Nasser goes through his legendary 'take no prisoners' workouts.
See the more human side of the world's most muscular bodybuilder as he relaxes at home and visits his favourite local haunts. This is a unique opportunity to witness the sport's ultimate hardcore bodybuilder mount his assault on the sport's ultimate prize.
Learn about Nasser El Sonbaty - the bodybuilder and the man!

Running Time: 95 mins

* Available in NTSC DVD Only (Region Free)
* THIS DVD WILL PLAY ON ANY DUAL SYSTEM NTSC / PAL DVD PLAYER AND TV. Or any PC DVD.