Details: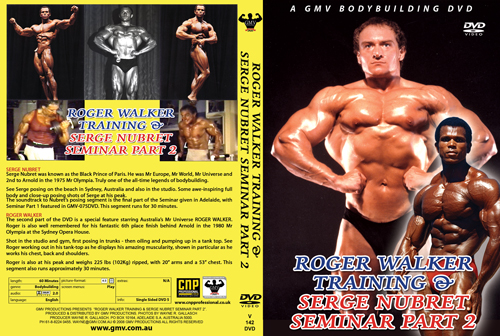 ROGER WALKER - MR UNIVERSE - TRAINING & POSING plus SERGE NUBRET SEMINAR PART 2

SERGE NUBRET

Serge Nubret was known as the Black Prince of Paris. He was Mr Europe, Mr World, Mr Universe and 2nd to Arnold in the 1975 Mr Olympia. Truly one of the all-time legends of bodybuilding.
See Serge posing on the beach in Sydney, Australia and also in the studio. This segment was shot by the famous lensman Robert Nailon. Some awe-inspiring full body and close-up shots of him in pumping and posing action - at his peak.
The soundtrack to Nubret's posing segment is the final part of the Seminar given in Adelaide, South Australia.

This segment on Nubret in Sydney runs for 30 minutes.

ROGER WALKER

The second part of the DVD is a special feature starring Australia's Mr Universe winner, ROGER WALKER. Roger is also well remembered for his fantastic 6th place finish behind Arnold in the 1980 Mr Olympia at the Sydney Opera House. Please click here to see details on that DVD which is PCB-103DVDSP.
Shot in the studio and gym, first posing in trunks - then oiling and pumping up in a tank top. See Roger working out in his tank-top before he removes it in order to better display his amazing muscularity. This is particularly evident as he trains his chest, back and shoulders.
Roger is at his peak and weighs in at 225 lbs (102Kg) ripped with 20" arms and a 53" chest. It is no wonder that this massive Aussie champ placed so well in the 1980 Olympia. This segment runs approximately 30 minutes. We added a photo below of Roger when he won a contest in Melbourne, Australia in 1974 on the night that Arnold was guest poser. Photos by Wayne Gallasch were not shot at the filming sessions portrayed in the DVD.

Shot on film with background music added and digitally transferred to DVD.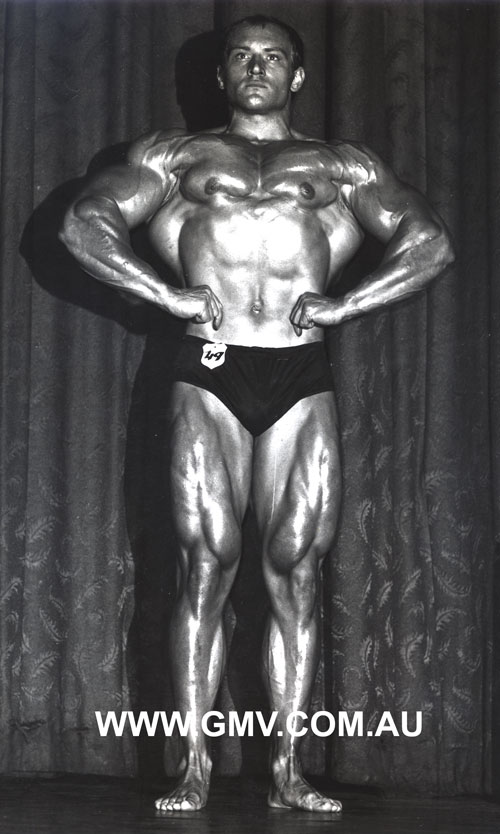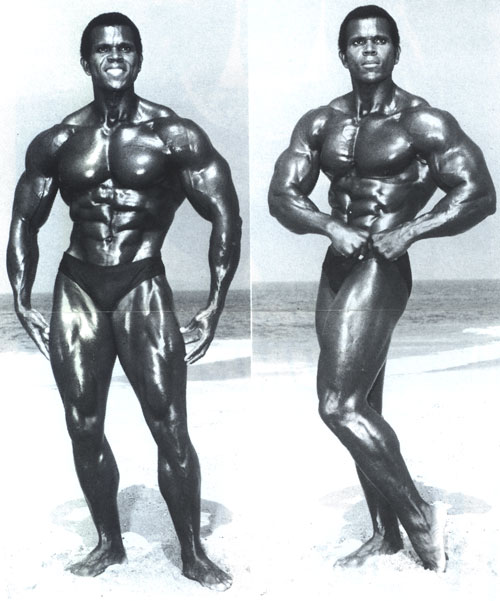 Running Time: 60 mins

* Available in NTSC DVD Only (Region Free)
* THIS DVD WILL PLAY ON ANY DUAL SYSTEM NTSC / PAL DVD PLAYER AND TV. Or any PC DVD.