Details: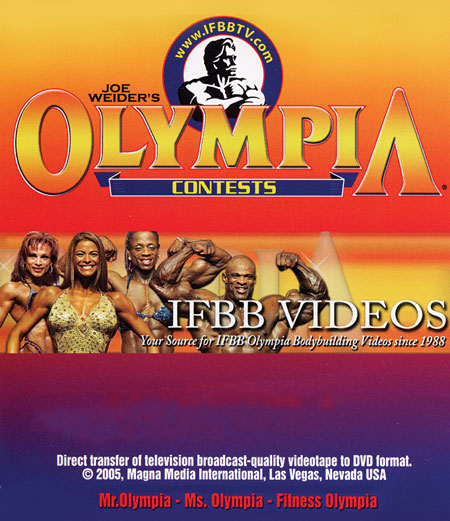 1997 Ms. Olympia (Historic DVD)

"Hail to A Proven Champion!" -- Kim Chizevsky narrowly defeats rival (and 6-time Ms. Olympia) Lenda Murray to confirm her reign as queen of bodybuilding in an incredibly close competition! From New York City. Kim Chizevsky (1), Lenda Murray (2), Yolanda Hughes (3), Laura Creavalle (4), Vickie Gates (5), Jitka Harazimova (6), Andrulla Blanchette (7), Chris Bongiovanni (8), Sue Myers (9), Nancy Lewis (10), Melissa Coates (11), Gayle Moher (12), Laura Binetti (13), Nicole Bass (14), Valerie Gangi (15), Eva Sukupova (16), Tazzie Colomb (17).

This is an authorized and licensed copy made directly from the broadcast-quality master tape. It does not come with the original video cover information.

Running Time: 90 mins

* Available in NTSC DVD Only (Region Free)
* THIS DVD WILL PLAY ON ANY DUAL SYSTEM NTSC / PAL DVD PLAYER AND TV. Or any PC DVD.