Details: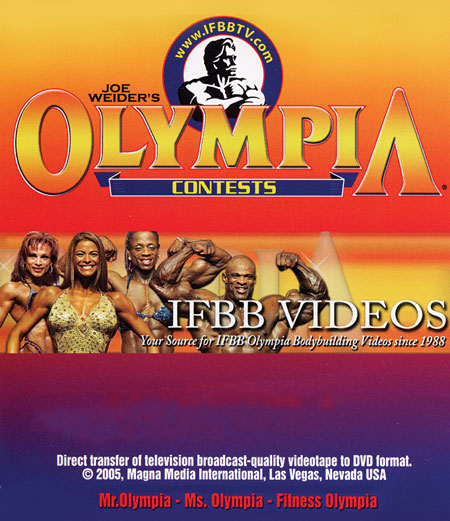 1992 Ms. Olympia (Historic DVD)

"Three Time Charm" -- Laura Creavalle wins Round Two but Lenda Murray triumphs overall. From Chicago, Illinois. Lenda Murray (1), Laura Creavalle (2), Shelley Beattie (3), Sandy Riddell (4), Diana Dennis (5), Anja Schreiner (6), Claudia Montemaggi (7), Yolanda Hughes (8), Nikki Fuller (9), Debbie Muggli (10), Sharon Bruneau (11), Susan Gafner (12), Sharon Marvel (13), Nancy Lewis (14), Audrey Harris (15), also: Gabriella Szikszay, Sandra Blackie, Skye Ryland, Diana Gimmler, Eva Sukupova.

This is an authorized and licensed copy made directly from the broadcast-quality master tape. It does not come with the original video cover information.

Running Time: 90 mins

* Available in NTSC DVD Only (Region Free)
* THIS DVD WILL PLAY ON ANY DUAL SYSTEM NTSC / PAL DVD PLAYER AND TV. Or any PC DVD.