Details: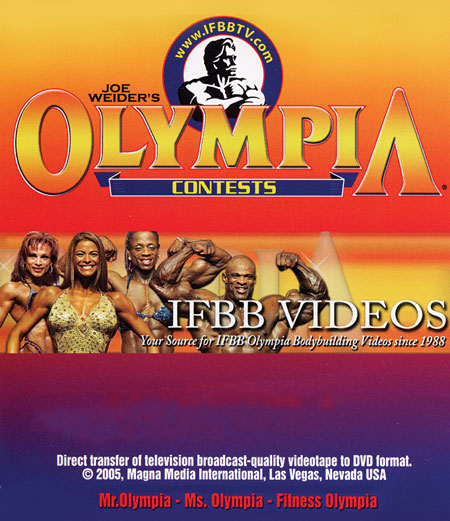 1990 Ms. Olympia (Historic DVD)

"The New Era Begins" -- Lenda Murray embarks on her long road towards 6 Ms. Olympia titles. From New York City. Lenda Murray (1), Bev Francis (2), Anja Schreiner (3), Laura Creavalle (4), Jackie Paisley (5), Sharon Arrildt (6), Diana Dennis (7), Marie Laure Mahabir (8), Claudia Profanter (9), Hanny Van Aken (10), Lisa Lorio (11), Susanne Steurer (12), Kathy Unger (13), Janet Tech (14), Gillian Hodge (15), Donna Oliveira (16), Dorothy Herndon (17).

This is an authorized and licensed copy made directly from the broadcast-quality master tape. It does not come with the original video cover information.

Running Time: 85 mins

* Available in NTSC DVD Only (Region Free)
* THIS DVD WILL PLAY ON ANY DUAL SYSTEM NTSC / PAL DVD PLAYER AND TV. Or any PC DVD.