Details: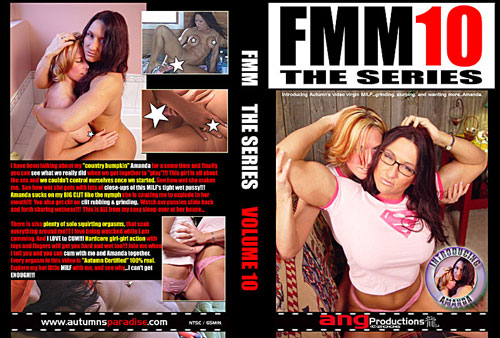 FMM 10 - The Series Vol 10
CAUTION: You must over 18 to purchase this DVD as it contains content of an adult nature.

I have been talking about my "country bumpkin" Amanda for a some time and finally you can see what we really did when we got together to work-out!!! This girl is all about fun and we couldn't control ourselves once we started. It was quite a workout. As you will see!
This is ALL from my sexy sleep-over at her house...
There is also plenty of solo viewing action in this video which is "Autumn Certified" 100% real. Explore my new friend with me, and see why I never get tired.

This DVD is HOT! HOT! HOT!

DVD PACKING
All our DVDs are sent in the plain white padded bags marked as GIFT. Hand addressed and with no GAMM logos or stickers on them. We always keep our packaging as low profile as possible to help ensure your privacy.

Running Time: 75 mins

* Available in NTSC DVD Only (Region Free)
* THIS DVD WILL PLAY ON ANY DUAL SYSTEM NTSC / PAL DVD PLAYER AND TV. Or any PC DVD.