Details: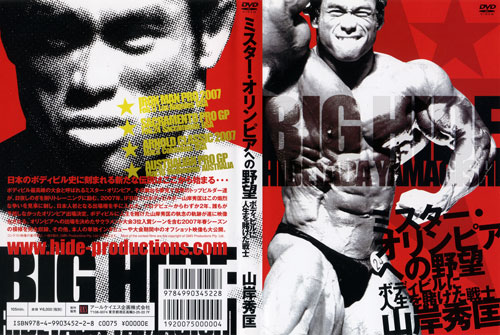 Hidetada Yamagishi - Ambition For The Olympia
This is just the beginning for the legendary Japanese Bodybuilding star.
Many bodybuilders have dreamed of competing at the world's greatest bodybuilding show, The IFBB Mr. Olympia. In 2007, Hidetada Yamagishi, the first ever Japanese IFBB pro bodybuilder became the first ever Japanese bodybuilder to qualify for the Mr. Olympia after many years of hard work. Two years after his debut, he made his dreams come true. In this DVD you will see how Hidetada made his historic meteoric rise to stardom in the world bodybuilding scene.
This is the complete uncut footage of his spring season in 2007, including the IFBB Sacramento Pro, the contest where Hidetada gained his qualification for the Mr. Olympia.
This DVD is a fly on the wall documentary following Hidetada every step of the way.
DVD includes special interviews.
*** Soundtrack: English with Japanese subtitles.

Running Time: 105 mins

* Available in NTSC DVD Only (Region Free)
* THIS DVD WILL PLAY ON ANY DUAL SYSTEM NTSC / PAL DVD PLAYER AND TV. Or any PC DVD.